A Future with Hope
"For surely I know the plans I have for you," says the Lord,
"plans for your welfare and not for harm, to give you a future with hope."
— Jeremiah 29:11
The image of a tree and the progression of the growth of living things offers a way to focus on our growth as the people of God: who we are and what we are called to do and be. In a time when hope is needed so desperately by so many, it is good to be reminded that not everything is a "quick fix" and patience is sometimes needed. We plant the seeds for a "Future with Hope" and wait in the knowledge that God is always present. Over the next few weeks our fall worship series reminds us that hope is for the long haul. Together We wait, watch and participate in God's work to redeem the world in love.
Week Eleven — A Future with Hope November 20
Truly the eye of the Lord is on those who fear him, on those who hope in his steadfast love. — Psalm 33:18
This last Sunday of the series offers a time of celebration and naming of hope for the future. We sing and speak of the day when all will be one, when all will be fed, when all will be loved. We imagine what the reign of God looks like and commit anew to live that out as disciples of Jesus. Pastor Derek will be preaching.

Week One — A Future with Hope, September 11
"For surely I know the plans I have for you," says the Lord, "plans for your welfare and not for harm, to give you a future with hope."
— Jeremiah 29:11
The opening service of the series introduces the theme of hope and invites the congregation to a "long view," stretching our imaginations to take in God's time…a shift from immediate gratification to the discipline of dreaming and building for future generations. Pastor Joyce will be preaching.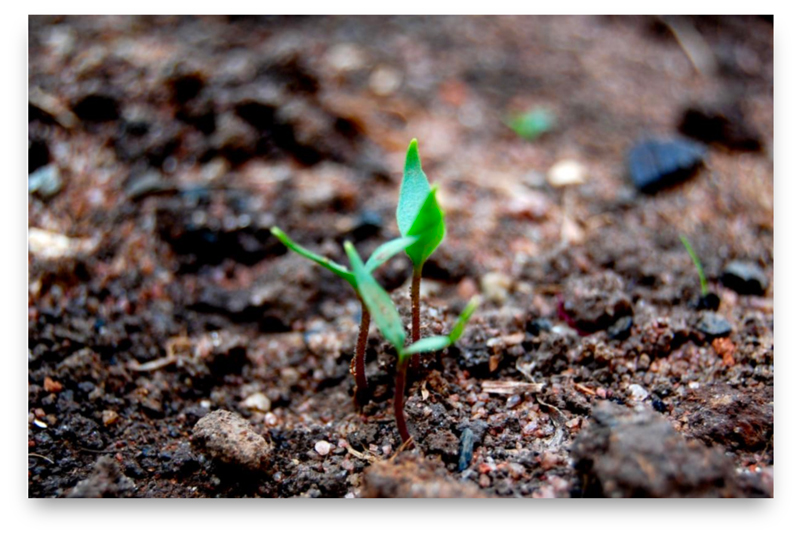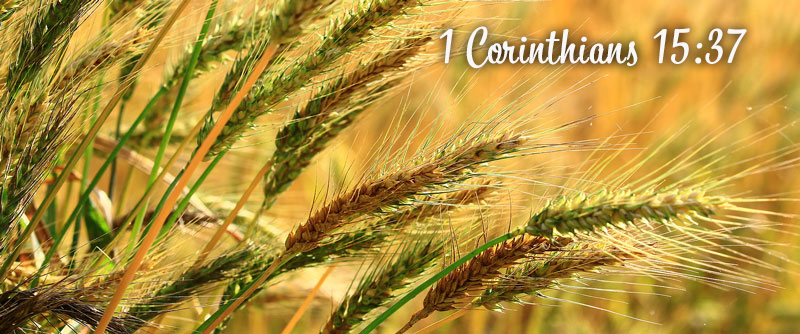 Week Two — The Opening, September 18
"And as for what you sow, you do not sow the body that is to be, but a bare seed, perhaps of wheat or of some other grain."
— 1 Corinthians 15:37
The image of seeds germinating, just having burst open, captures our hope this Sunday. A release from that which binds us to the past, an inbreaking and indwelling of God, an infusion of the Spirit. What must break open in us in order to create new life and possibility? 
This Sunday our fall preaching series, A Future With Hope, continues with Bishop Karen Oliveto preaching! This will be Bishop Karen's first visit to St. George (and Shepherd of the Hills) as our Bishop, and we of course are excited to have her with us! She will be preaching from Isaiah 43:1-4 and 1 Corinthians 15:37. The title of her message is "Hope Lessons of A Redwood Seed." After worship, folks are invited to a time of conversation with Bishop Karen in the sanctuary. We look forward to a very special Sunday worship time, and hope you will be able to be with us – either in person or online, at 10:00 am.
Week Three — The Planting, September 25
"He who supplies seed to the sower and bread for food will supply and multiply your seed for sowing and increase the harvest of your righteousness."
— 2 Corinthians 9:10
Germinated seeds must be planted in order for roots to begin to dig deep in the soil. Is the soil in which we plant our hopes fertile? Inherent in the action of planting is an action of belief that something will come of our effort. Can we imagine what will be? This is a work of the people for the sake of those who will come. What are we planting for future generations?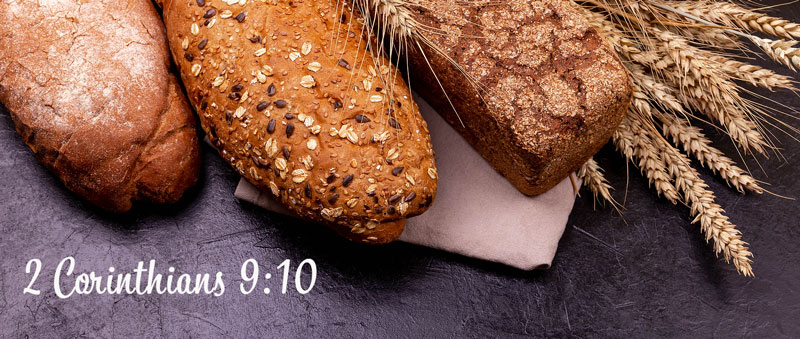 Week Four — The Nurturing, Practicing Hope, October 2
"And a harvest of righteousness is sown in peace for those who make peace." — James 3:18
We cannot abandon what we have planted. We must attend to our hopes, nurture them with living water in order to sustain growth. To attend over time is to know the fruit of discipline. What spiritual disciplines nurture our faith and hope? We affirm the abundance of God's grace poured out for us and we ask God to let the waters of justice and righteousness flow freely. This is World Communion Sunday, Rev. Derek will be preaching.
Week Five — October 9
What re-centers you in your faith? I find walking the ancient Spanish pilgrim trail, the Camino, to be my special spiritual walking retreat. The apostle Paul wrote letters to the early church to help them stay rooted and grounded in faith. This Sunday I will speak on Paul's encouraging letter to the church at Rome. In Romans 12 he tells them to rejoice in hope. I believe that hope and joy are connected.
This Sunday is also stewardship Sunday with a special invitation to remember who we are as Christians and how we are called to plant seeds of hope to reap harvests of joy. See you in church!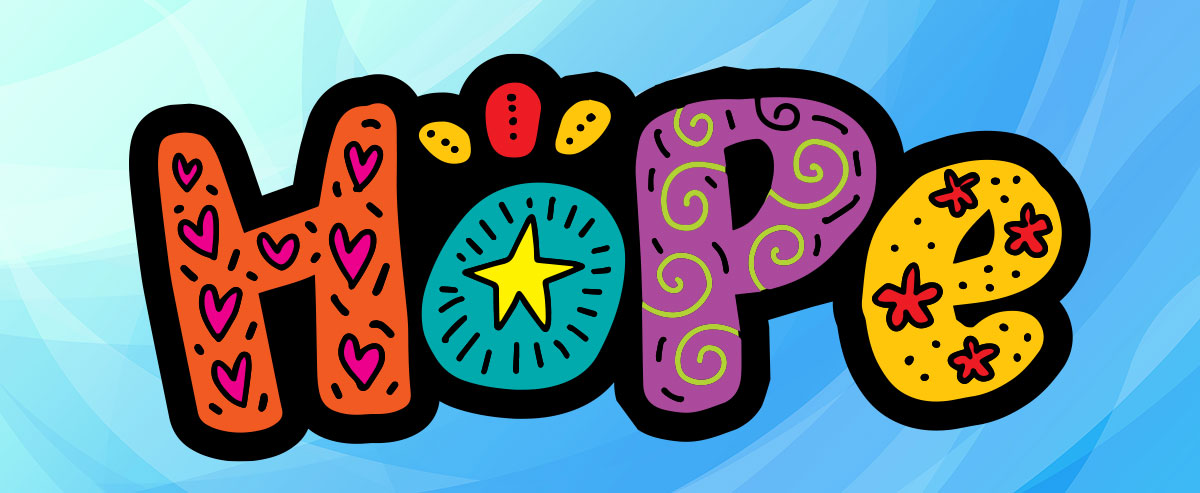 Week Six — The Building, October 16
The gifts he gave were that some would be apostles, some prophets, some evangelists, some pastors and teachers, to equip the saints for the work of ministry, for building up the body of Christ. — Ephesians 4:11-12
Our commitment to be part of one Body offers us the opportunity to build up the whole, strengthening and creating foundations of love and justice, faith and hope for the long term. What do we put our efforts into? Things that make a lasting difference? That offer stability and resources for the good of the whole earth?
Sunday is Laity Sunday!
Laity Sunday is observed on the third Sunday in October. Each year The United Methodist Church celebrates the ministry and witness of laypersons everywhere through a special service. Our theme coordinates with our fall theme of Hope and YOU are the witnesses to hope this Sunday. Our worship celebrates the giftedness of the body of Christ as described in Ephesians 4: 11-16. We will be singing and ringing rainbow bells together. We will read your witnesses to hope as you have graciously submitted them over the past weeks. And Mark Erickson will bless us with a drama called, "You Gotta Have Faith! Come AND bring someone with you as we worship
together, lifting up Hope. See you in Church! Pastors Joyce and Derek
Week Seven — The Bearing, October 23
And this is my prayer, that your love may overflow more and more… — Philippians 1:9a
Once planted and nurtured and cared for and tended, our gardens overflow. All of creation is pregnant with possibilities, bearing fruit and flower. The goodness must be shared with all. The diversity and variety of creation is cherished and celebrated. We vow to honor that diversity, to share God's overflowing goodness and to hold, carry, and bear the burdens of any. Pastor Joyce will be preaching.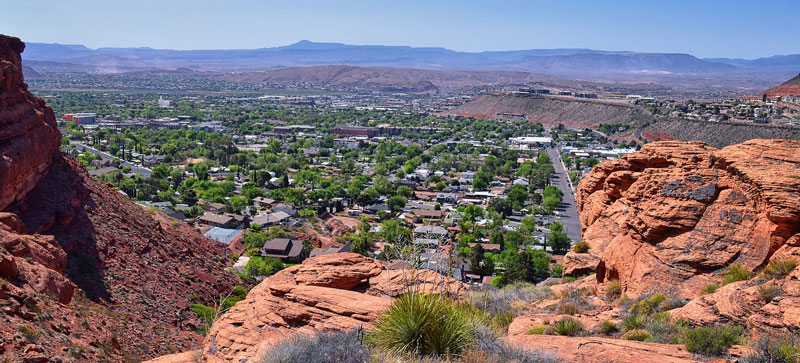 Week Eight — The Sustaining, October 30
The words seem so familiar, they may have lost their significance and the radicalness of their meaning: "It is not good that the man should be alone…"
We are created to be in community, and it is only through communities – of various sizes and shapes – that we can become our fullest and truest selves. There is a deep interdependence to all of creation, and that includes humanity. Hope thrives when this truth is lived out and we dare to offer sustenance and encouragement to one another. As a culture we have become so enthralled with the idea of our own independence, that this basic truth seems radical – or even dangerous to some! This Sunday's message is titled "When was it…?" And is based on Matthew 25:31-40. I hope you will make it a point to gather in community with us this Sunday – in person or online. Blessings…. -Pastor Derek
Week Nine — The Remembering, November 6
I thank my God every time I remember you. — Philippians 1:3
The rings of a tree over us a vision of the passage of time. We have a need to mark time, moments of significance. We remember the people and events of our lives that made their mark on us, transforming us into who we are, and we remember and honor the people and events of our church's life. This is a living saints day and a celebration of the family tree. Today is All Saints Day. Pastor Joyce will be preaching.

Week Ten — The Releasing, November 13
Cast your burden on the Lord, and he will sustain you; he will never permit the righteous to be moved. — Psalm 55:22
We are getting closer to fall, the time when the leaves will fall off of the trees. This is a Sunday of honoring the role of "letting go" in order to allow new beginnings. What letting go needs to happen to help us stay focused on the important things of life and faith? Guest Speaker