Knowing Christ and making Him known, serving Christ by serving others.
So many ways to connect with one another. . . 
Missions and Outreach
Providing ways for our blessed church family to be a blessing to others.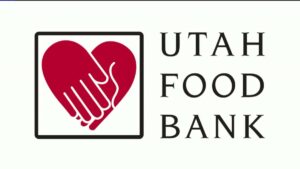 One of the fundamental tenets of Shepherd of the Hills United Methodist Church is to serve Christ through serving others. We cook and serve meals for the needy at the Community Soup Kitchen, and prepare and serve an additional meals for Switchpoint, the local homeless shelter. Our outreach also includes the Pinecliff Youth Camp, where volunteers conduct a mission trip each year to repair and update camp facilities.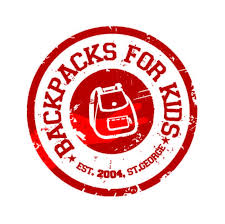 SHUMC provides ongoing support to domestic violence victims through donations to the Erin Kimball and Dove Center. We help organize and distribute food for the Utah Food Bank, the Switchpoint Food Pantry, and the Short Creek Food Bank. We also provide support and assistance for the newly established Blue Butterfly House, Soup Kitchen which serves families in crisis, and make regular donations for scholarships for children to attend the Pinecliff Mission camps. We work to provide school supplies and backpacks for children as they begin their school year, and Christmas gifts for children with incarcerated parents during the holidays. Church volunteers support the Salvation Army by ringing bells for two days per week during the Christmas season.
Our Missions Team members, and volunteers from the congregation, have brought our collective passion for serving Christ by serving others to life. Thank you to all who regularly share their time and talent, and please remember that everyone is welcome to join in our missions outreach.
"We make our living by what we get. We make our lives by what we give."
— Winston Churchill
Pinecliff Camp: Located less than two hours from Salt Lake City and Ogden, Utah, in the foothills of the Uinta Mountains, Pinecliff Camp offers a comfortable, relaxing, and rustic atmosphere. Pinecliff also offers Christian youth camps for Elementary and Jr. High age campers in the summer. More information can be found on their website:  https://www.pinecliffcamputah.org/
McCurdy Ministries: Every day McCurdy Ministries receives Boxtops and Campbell's labels in the mail from around the country. McCurdy Ministries prepares and submits all Boxtops received on behalf of McCurdy Charter School. SHUMC thanks everyone for helping make this possible for McCurdy schools. Please continue to bring in boxtrops and labels and place them in the designated box located in the narthex. More information about McCurdy Ministries can be found on their website:  https://mccurdy.org/
Music
There are many ways to become involved in the music ministry at Shepherd of the Hills. 
Chancel Choir: A mixed-voice (SATB) choir which sings weekly at the 11:00am Traditional Worship, from September through May. Highlighted yearly performances also include an annual Christmas Concert and Easter Celebration, along with Holy Week musical events. The choir is directed by Lily Alo and rehearses Tuesday evenings (in season) at 7:00pm in Room 5/6. The choir invites singers of all abilities to come share in the joy of raising their voices to the Lord! Please check the calendar for rehearsal schedule details.
Shepherd's Singers: A ladies (SA) ensemble which sings at the 11:00am Traditional Worship, during the summer months. All are welcome to join. Directed by Lily Alo, this ensemble rehearses on Tuesdays at 6:30pm in Room 5/6 in season. Please check the calendar for rehearsal schedule details.
Praise Band: A covenant group of musicians who lead the 9:00am Praise Worship weekly, with a mixture of contemporary praise music, hymns and secular tunes. If you are interested in auditioning to join this group, please see Lily Alo or use the contact form for more info. Please check the calendar for rehearsal schedule details.
Wesley Ringers: This four octave bell choir is directed by Anne Chamness and performs special music monthly at the 11:00am Traditional Worship from September through May, and also participates in Advent and Holy Week concerts and events. Please contact Anne Chamness or use the contact form to inquire about openings.
St George Interfaith Choir: This mixed-voice (SATB) choir, directed by Dr. John Ribera, is made up of participants from many churches and faith organizations which participate in the St. George Interfaith Council. The choir strives for musical excellence and performs for a number of events during the year, including the annual Prayer Over the City and the National Day of Prayer Breakfast. Several members of SHUMC's Chancel Choir enjoy regular participation, and all are welcome. For more info, see Lily Alo or Anne Chamness.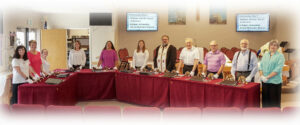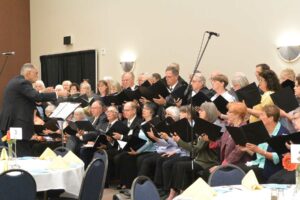 .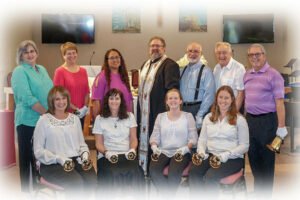 Adult Classes
Christian Journey class: This class is taught with different instructors who teach on topical issues that relate to our walk with Christ. They are usually 6-10 weeks long and vary on different topics each time. Check with the church office for meeting dates and times.

Lectionary class: This class, taught by Rev. Carolyn Jordan, focuses on the liturgy presented in the weekly lectionary. The class works to identify the related ideas in the Old Testament, Psalms, the Gospels, and New Testament readings, and shares who these truths help us in our daily living of a Christian life. This class meets in Room 4 at 9:45 a.m.

Wired Word: Contemporary Christian Conversations: This class focuses on current event topics and how we, as Christians, are called to respond to the events of the world.
This class 
meets in Room 7 at 9:45 a.m.
Children's Sunday School
Children younger than 1st grade: Gather in the Nursery, care is provided 11:00 a.m. worship. 
Children's Worship for 1st-5th graders: 11:00 a.m. worship, attend the service until Children's Message, then leave the sanctuary for Children's Worship (in the room across from the Nursery) an exciting program of music, stories, and projects.
Youth Program for 6th-12th graders: Meet in the Youth Upper Room at 10:30 a.m. for an amazing time together. The Youth will attend the last half of the 11:00 a.m. worship together.
United Methodist Women
The United Methodist Women meet the second Wednesday of each month in Fellowship Hall from 12:30-2:00 p.m. (except June, July and August, please check calendar for any other updates).
Shepherd of the Hills UMW seeks to develop a creative, supportive fellowship, and to expand concepts of mission through participation in the local and global ministries of the church. Membership is open to all women who desire to belong and to participate in the UMW mission.
With approximately 800,000 members, United Methodist Women (UMW) is the largest denominational faith organization for women in the world. It is involved in programs and projects related to women, children and youth in the United States and in more than 100 countries around the world. All women are invited. At the local level are also concerned with helping women and children, which we do through educational programs at our meetings, as well as by encouraging our members to read Response magazine and participate in the UMW Reading Program. Financially, we help by sending a portion of the money that is donated by our members to our parent organization to help with the mission work mentioned above, and we donate to a number of local charities whose mission is to help women and children.
Since May 2013, our unit has contributed handmade dresses to the Dress a Girl Around the World organization. Dresses are given to girls who might never have another dress of their own. Occasionally, we divert dresses to other organizations, like the Shonto Navajo School and the Bahamas Methodist Habitat. We have just a handful of seamstresses, but others help by donating materials or cutting fabric. To date, we have made a total of 1,300 dresses, mostly using fabric donated to us for the project. We also make tote bags and pajamas for the Dove Center.
Please contact Karen Cole through the church office, phone or email.
United Methodist Men Breakfast
The United Methodist Men  currently meet at the Bloomington Country Club at 8 a.m. on the third Saturday of each month. Check the calendar for any last minute changes.  3174 S Bloomington Dr E, St. George, UT 84790
They partner with Rev. Michael and Pastor Tim to invite and initiate spiritual growth opportunities for all men of the church. Membership is open to all men who desire to belong and to participate in the UMM mission. Subscribe to the breakfast reminder email – Click Here
Stephen Ministry
People often ask, "What exactly is a Stephen Minister?" One way to put it is that Stephen Ministers are the After People.
after the phone call you hoped you'd never get.
after the divorce papers are served and the bottom falls out of your life.
after the funeral, when everyone has left and the emotions you've held at bay come crashing in on you.
after the doctor says, "I'm sorry, but there's nothing more we can do."
after the nursing home director shakes your hand and says, "Welcome to your new home."
after the last child honks the horns, waves, and drive away—and the house seems suddenly empty.
after the gavel goes down, the handcuffs go on, and your loved one is led away.
after the baby arrives, demanding more of you than you ever dreamed possible.
after you find a pink slip with your final paycheck.
after your family and friends have heard your story one too many times, but you still need to talk it out.
Stephen Ministers are the "After People." They are ready to come alongside you—or your friends, neighbors, coworkers, or relatives—and provide comfort and support for as long after as needed.
www.stephenministries.org
Copyright 2009 by Stephen Ministries, St. Louis, Missouri. All rights reserved.
Early Response Team (ERT)
They provide hope and help when disaster strikes. They are trained and organized under the umbrella of the United Methodist Committee on Relief (UMCOR), serving nationally and internationally. They stand ready to deploy when called and assist survivors in need.
Neighbor to Neighbor (N2N)
This team is a local program to provide help to those in need with handicap ramps, yard work, minor household repairs, painting, spring cleaning etc.
Sewing Session
This group meets on the first and third Monday of each month from 9:00-11:00 a.m. in Room 4 to make dresses for the Dress a Girl Around the World organization, and tote bags and pajamas for the Dove Center. Contact BJ Wade, or use the contact form here on the website for more informaton.
Crafters Group
The Candy Cane Bazaar Crafters meet on the second and fourth Friday each month. They work on creating items to sell at the annual SHUMC Candy Cane Bazaar held each Fall to raise funds for the Church and its programs. Contact Darlene Adams.
Fun for Lunch Bunch
This is a ladies social group that meets on the third Wednesday of each month at a local restaurant at 11:30 am. Location and reservation information is provided in the Sunday bulletin pullouts and the monthly newsletter. All ladies interested are welcome to participate! This group does not meet in July or August. Contact Kathy Nied.
Stitchin' Bunch
This groups meetings every Wednesday morning at 9:00 a.m. at Julie Boston's house to knit, crochet, and visit
Connect Groups
We have small social groups, get togethers. As times and places change regularly, please check the calendar. Call or email the church office to find a group near you.
Sportsmen's Outing and Road Travel Adventures
This is a group of men who get together occasionally to live life in the outdoors through hiking, fishing, or target shooting practice at a local shooting range and road travel/exploration adventures. Contact the Church Office for more information at 435-627-8638.