Knowing Christ and making Him known, serving Christ by serving others.
So many ways to connect with one another. . . 
Missions and Outreach
Providing ways for our blessed church family to be a blessing to others.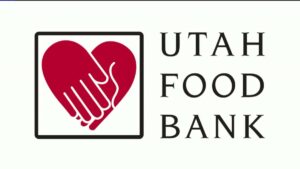 One of the fundamental tenets of Shepherd of the Hills United Methodist Church is to serve Christ through serving others. We cook and serve meals for the needy at the Community Soup Kitchen, and prepare and serve an additional meals for Switchpoint, the local homeless shelter. Our outreach also includes the Pinecliff Youth Camp, where volunteers conduct a mission trip each year to repair and update camp facilities.
SHUMC provides ongoing support to domestic violence victims through donations to the Erin Kimball and Dove Center. We help organize and distribute food for the Utah Food Bank, the Switchpoint Food Pantry, and the Short Creek Food Bank. We also provide support and assistance for the newly established Blue Butterfly House, Soup Kitchen which serves families in crisis, and make regular donations for scholarships for children to attend the Pinecliff Mission camps. We work to provide school supplies and backpacks for children as they begin their school year, and Christmas gifts for children with incarcerated parents during the holidays. Church volunteers support the Salvation Army by ringing bells for two days per week during the Christmas season.
Our Missions Team members, and volunteers from the congregation, have brought our collective passion for serving Christ by serving others to life. Thank you to all who regularly share their time and talent, and please remember that everyone is welcome to join in our missions outreach.
"We make our living by what we get. We make our lives by what we give."
— Winston Churchill
Sewing Session
This group meets on the first and third Monday of each month from 9:00-11:00 a.m. in Room 4 to make dresses for the Dress a Girl Around the World organization, and tote bags and pajamas for the Dove Center. Contact BJ Wade, or use the contact form here on the website for more informaton.
Connect Groups
We have small social groups, get togethers. As times and places change regularly, please check the calendar. Call or email the church office to find a group near you.
UMW – United Methodist Women