Knowing Christ and making Him known, serving Christ by serving others.
Welcome
At Shepherd of the Hills United Methodist Church we believe our Christian Mission is to bring Christ into our lives and into the lives of others. Our Mission Statement: "Knowing Christ and Making Him Known…Serving Christ by Serving Others", sums up our joyful purpose. We encourage you to look at Shepherd of the Hills as your "extended" Christian Family.
Worship Services
There is a limit of 30 seats at this time, and facemasks must be worn. It is VERY IMPORTANT that you arrive on time. 
Reserve for January 31st Worship
Need an Errand Runner?
If you are immune compromised or have other difficulties associated with leaving your house during this time, Neighbor-to-Neighbor can run an errand for you.
Click for form below so we can contact you.
Church office hours:
Currently:
Monday-Wednesday-Friday
9:00 a.m.-12:00 p.m.
920 W. Tonaquint Drive
St. George, UT 84770
435-627-8638
Bits & Pieces – Articles/News/Blog. . .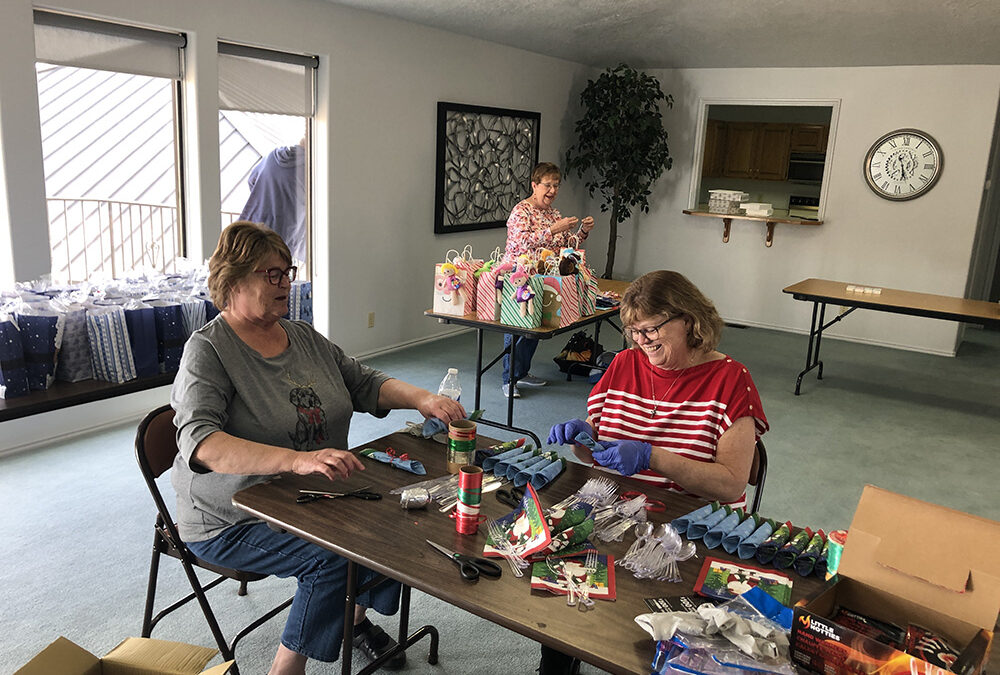 Thanks to all these ladies for shopping, and helping put the gift bags and prepare item for our dinner at Switchpoint next Thursday, Decmeber 17th.
SHUMC's Neighbor-to Neighbor (N2N) Program provides a helping hand to seniors, the sick, the physically challenged, or persons of limited income by providing a work force willing to complete tasks that are needed but are not likely to be completed by the person...
read more